Each week former SurvivorNZ player Shannon Quinn and Survivor super-fan Ryan Brink will go head to head ranking each players likelihood of being voted out in the next episode from safest to most in danger.
The Rulebook: To play this game and for those of you following along, we will be using the traditional Gordon Holmes Power Rankings system to determine the winner. The ranking of the person who is voted out of the next episode will determine the number of points the players will earn.
Note: We rank our players from who we believe is least likely to most likely to be sent home that episode. These are not ranking of who we believe is going to win.
Current standings after Week 6. Dylan Eliminated/JT Medical Evacuation.
Shannon – 116 Points (+7)
Ryan – 109 Points (+6)SHANNON: 
#1 Lisa:
Lisa just reaped all of the rewards of the Brad blindside without all the dangers of concocting the plan, this has left her in a pretty powerful spot moving forward. She's a smart player; this type of gameplay is going to suit her perfectly and I feel like we'll see her subtly  manipulating the votes pretty regularly from here on out.
#2 Tara:
Why am I still hearing nothing from Tara?? Who is she?? I feel like I know more about the tarantula than I do about Tara. Getting frustrating now because she's clearly involved in some big strategy talks but we just have to imagine how those go… Maybe it's just hard to get any confessionals that are anywhere near Adam's level. But ANYWAY she was part of a great move this week and she's ended up in a brilliant position because of it.
#3 Adam:
Sneeaaky little snake! Well played AGAIN this week, Adam was a part of the big play without ever putting his neck out on the line. Now he has the opportunity to work with basically anyone he chooses to and he still hasn't had his name brought up as a target. I still rate him as one of the best social players of this season, so I feel sure he'll end up on the right side of the vote again this week.
#4 Tess: 
Tess had just lost her best body shield in the game so she's definitely looking a tad more vulnerable now. However, now that she's not seen to be in a power couple she may be able to hide behind bigger threats for the next few votes. At least it gives her a chance to mix things up now and play a stronger game, she's had a pretty easy ride to this point and I can't see that impressing any Jury.
#5 Eve: 
Eve was an absolute powerhouse this week, she definitely showed how much she wanted to stay in this game and now it seems like she might be able to breathe a small breath of fresh air. No matter what way the votes pan out next, I don't see Eve being a main target again yet.
#6 Renee: 
Even though Tess was ready to drop Renee this week, with the turn of events I'm betting she'll be clinging on to her pretty tightly now. Renee has also built a pretty good relationship with Adam which could help, but apart from those two I'm just not sure who will be willing to work with her. She may have some luck floating in the middle for a little while though, or she may end up as a backup vote-off again.
#7 Dave:
It definitely took balls for Dave not to play his idol this week, luckily it worked out well. But I do hope Dave views the Brad takedown as a bit of a warning to himself, re: idols and how useful they are when kept in your pocket… His relationship with Matt has definitely helped, but he'll likely still be viewed as one of the bigger threats next to Matt – and if the pressure is on I wouldn't be surprised if their friendship takes a back seat.
#8 Matt: 
Matt absolutely killed it this episode, but dug himself a hole in the process. I really, REALLY hope he makes it through this week because he's playing the game like a legend, but everyone remaining would be a fool to not try and get rid of him now… Without an idol to protect him, I fear it may be immunity or jury for Matty-Boy.
RYAN: Help me decide the snake of the week on INSTAGRAM @BrinkOfReality between Adam and Matt… again!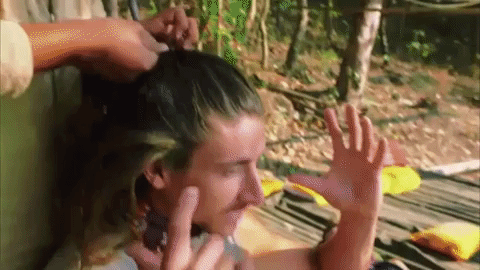 Week 9 Recap
#1 Lisa: 
Sneaky Lisa has slithered her way to number 1 this week for me. Her alliance with Matt appears solid, she has relationships with the majority of people left in the game and there is no strong argument for getting her out at this point of the game. Lisa showed this week that she is willing to make the right move at the correct time. Being a fan is a positive, but knowing the game and showing intelligence is another. Lisa is working this game harder than anybody realises and is in a prime position to keep building her resume and sit next to those people she can beat at the end.
#2 Adam: 
Adam is playing an incredibly sneaky game. He is involved in every strategic conversation and is calculating his best move moving forwards. His decision to let Brad go this week will either be a winning move or the beginning of his downfall.
#3 Dave:
As the only male with short hair left in the game Dave was unquestionably on the block this week. His relationship with Matt is becoming a huge factor in this game. If Dave wins Survivor New Zealand he would want to split the winners cheque with Matt. By keeping his idol through 2 tribal councils he was on the hot seat, he has ensured himself a position deeper into this game.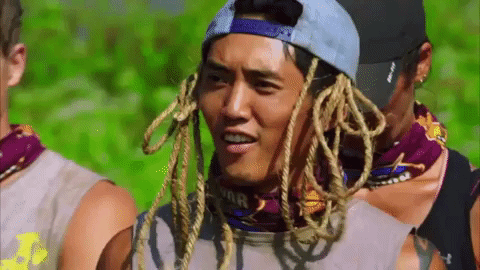 #4 Tara:
I know nothing about Tara or her game. I think she was in on the move to take out Brad, but who really knows? Here is a GIF of Survivor Debbie Wanner swinging on a tree.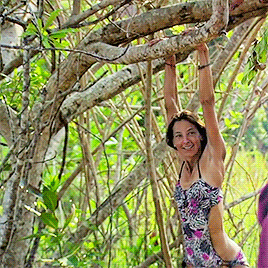 #5 Eve: 
Eve showed this week that sometimes all you need to do is get through one tribal council and the game will open up. Winning immunity and eliminating Brad, Eve has gone from the bottom to someone who could become a very powerful swing vote.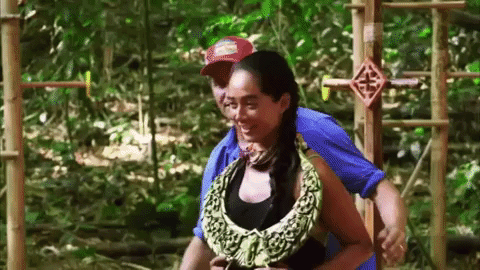 #6 Tess: 
Tess is in the most interesting position this week. Blindsided by her alliance last week, I wonder if she will implode under the pressure or look to re-solidify her core alliance. Her relationship with Adam will be crucial this week to avoid the vote.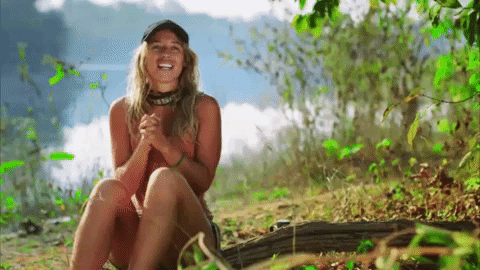 #7 Matt: (SNAKE OF THE WEEK)
Matt made a great move last week, taking out his biggest threat in Brad. The only issue now Brad is out of the game, has Matt created a strong enough bond with people to keep himself safe now the other biggest  threat is gone? Matt is the clear puppet master of this game at this point and everyone else are his little puppets. It might be time for Lisa and others to make their move.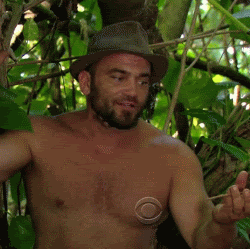 #8 Renee:
Her greatest move may be her ultimate downfall. Logically she is the most likely next boot. The game has turned and with Dave and Matt potentially in a position of power and her unwavering mindset Dave went against her, she has to be the obvious target. Her hope is that Adam can wave his influence and keep her close. It might be time for a new alliance to shake this game up. 🙂
DEAD TO US – BRAD